Secure: Cloud Storage, Emailing, File Sharing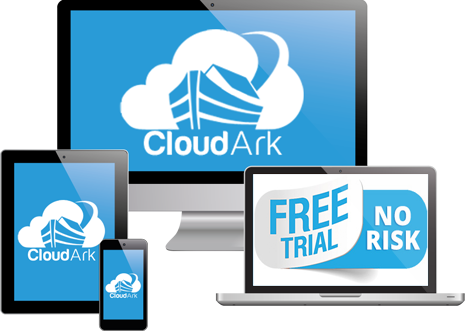 For Accountants Solicitors IFA's Wealth Managers Estate Agents Small Businesses


"We would highly recommend Cloud Ark to other professionals and clients alike."

- Claire Parkes - Parkes & Co. Accountants


Click here for your Free Trial
Works anywhere
If you have a web browser you can use Cloud Ark! No installation necessary.

Simple, 24 Hour Access
Very easy to use, and always available. Access your files at any time, 24 hours a day, 365 days a year.

Encrypted & Backed Up
Built on Military-Grade encryption, protecting and backing up your files. No one else (not even us) can read them.

Secure file transfers

Transfer emails and files between you and your clients securely through the Cloud Ark portal, with ease.

GDPR compliant
Compliant with all current applicable EU regulations. Cloud Ark helps to protect you against GDPR issues.

Elastic storage

Cloud Ark will grow with you, organically. Your storage can increase seamlessly to meet your business needs.


Watch our quick 2 minute Explainer Video




Cloud Ark is designed for those who need confidential, GDPR-compliant file storage, transfer and messaging between themselves and their clients.
Testimonials
Our customers love Cloud Ark. Read what they have to say.
I am so impressed with Cloud Ark and its capabilities that I would like to take an additional account to put all my other work, properties and private matters onto.

..it has really made a huge difference to my workload. Overnight I have cut my admin time in half just by using the document tracker. Really pleased.
I just want to take this opportunity to congratulate you on an excellent product. The feedback I get from my clients is great. Just keep doing what you're doing.

Security You Can Trust



We store your file data using 256-bit AES encryption and use an SSL/TLS secure tunnel to transfer files between you, us and your clients. You and your clients can securely access files at any time through Cloud Ark. We encrypt files in transit and at rest to ensure the confidentiality and integrity of your files.



Data Compliance - GDPR



Under the EU Data Protection Directive 95/46/EC, (becoming GDPR from 25/05/18), companies must ensure certain safeguards when transferring and storing personal data. All data stored on Cloud Ark complies with these directives and is held within the European Union. Furthermore, our datacentre and storage facility is based in the heart of the UK.